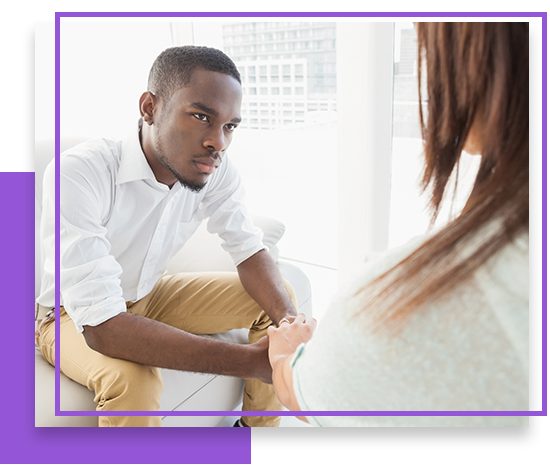 Learning About SPRAVATO®
SPRAVATO® works differently than other medications for treatment-resistant depression. Today's most commonly used oral antidepressants are thought to treat depression by increasing levels of neurotransmitters (serotonin, norepinephrine and dopamine) in areas of the brain that affect mood. SPRAVATO® targets the N-methyl-D-aspartate (NMDA) receptor and is believed to work differently than currently available oral antidepressants. The exact way that SPRAVATO® works is unknown. SPRAVATO® is taken with an oral antidepressant.
SPRAVATO® was proven effective for adults with treatment-resistant depression when taken with an oral antidepressant.
In a short-term clinical study of adults with treatment-resistant depression,* those who took SPRAVATO® and an oral antidepressant experienced a greater reduction of depression symptoms at four weeks† (compared to those who received a placebo and an oral antidepressant).
In a long-term study after 16 weeks of therapy, patients who stayed on SPRAVATO®‡ were less likely to experience a return of depressive symptoms than those who stopped therapy.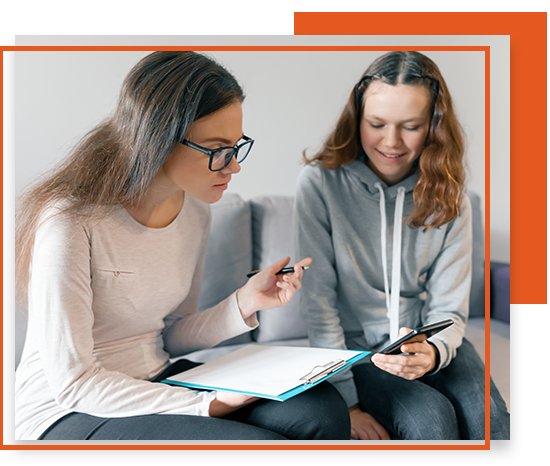 What to Expect on your First Visit
Your healthcare provider will continue to be involved with your care during SPRAVATO® treatment and will be available to answer questions or address concerns as you undergo treatment.
Your first visit will be a consultation.
The treatment center will:
• receive your medical information from your healthcare provider
• conduct its own assessment to determine if SPRAVATO® may be right for you
• verify your insurance information as part of the eligibility confirmation
If SPRAVATO® is recommended, your provider will build a treatment plan with you and enroll you in the SPRAVATO® REMS Program.
Preparing for Treatment
Plan for rides to and from the treatment center. You won't be able to drive, operate machinery, or do anything where you need to be completely alert until the day after a treatment session, following a restful sleep.
Bring a form of entertainment, like a book or playlist, for the session. A healthcare provider at the treatment center will monitor you for at least two hours after treatment.
Avoid eating two hours before, and drinking liquids 30 minutes before, the treatment session. Some patients taking SPRAVATO® may experience nausea or vomiting.
If you take a nasal corticosteroid or nasal decongestant medicine, take these medicines at least one hour before taking SPRAVATO®.
Medication Management
Spravato® can help with Treatment Resistant Depression. Some people are treated only with medication, while others are only treated with therapy, or a combination of the two. According to studies, the most successful therapies for most mental health issues include a mix of medications and psychotherapy.
Some medical disorders necessitate the use of various medications. When numerous psychiatric medications are recommended or medication monitoring is required, you should talk to an expert for proper medication management.
If you believe SPRAVATO® may be for you, reach out to Wellsource at our Kingwood location today.